Aug 12, 2020 • 12M
Michael Perry's Voice Mail Episode 003
The audio version of Michael Perry's weekly "Roughneck Grace" newsletter. In addition to informal news and notes, Mike reaches into the SneezingCow.com archives and reads one of his "Roughneck Grace" columns aloud.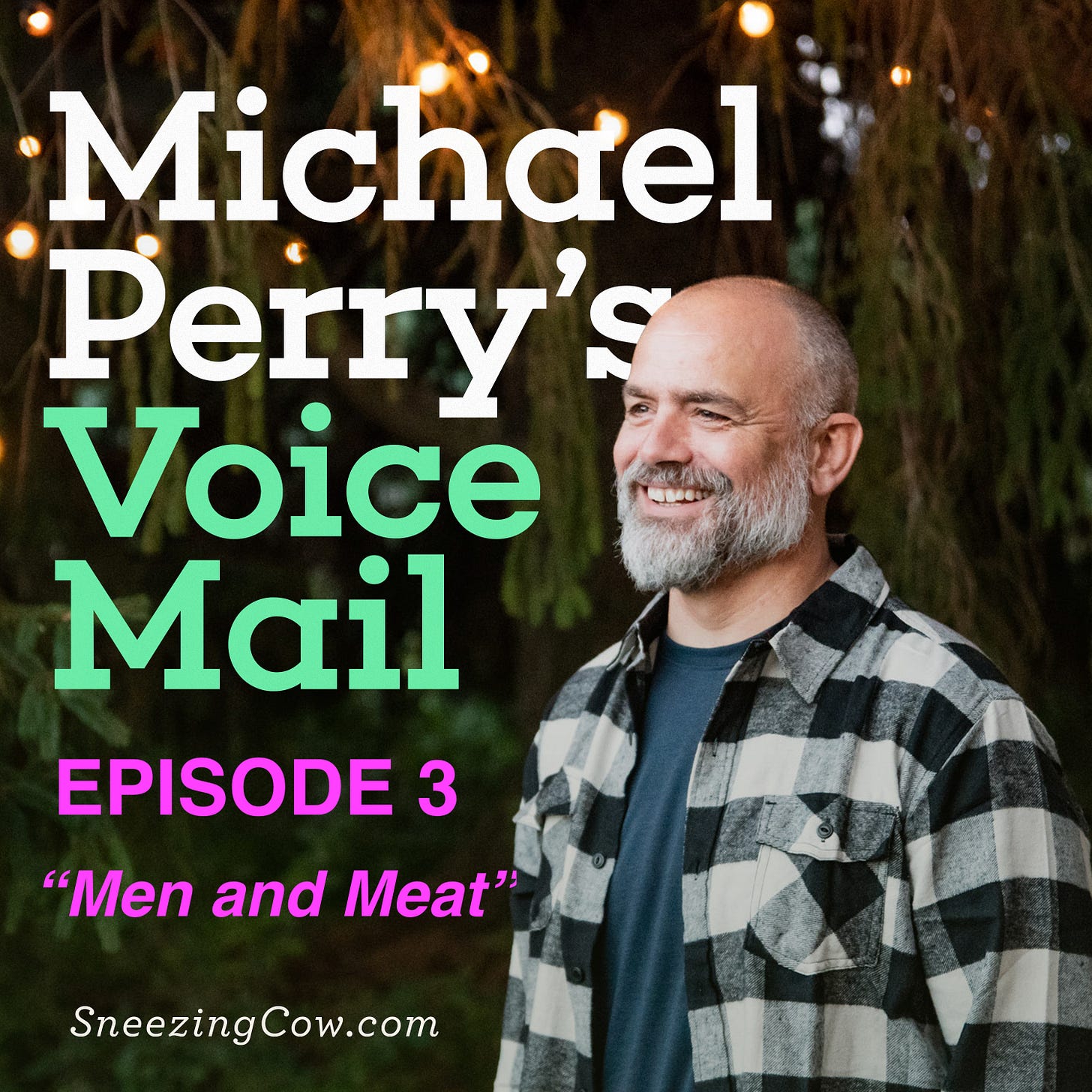 Howdy folks:
Welcome to the third full episode of Michael Perry's Voice Mail. Click the player above to listen.
Included in today's installment: From his window Mike can see he never put the grill away, which sends him off on a tangent about men and meat. Also addressed: Sister Rosetta Tharpe, Dr. Tressie McMillan Cottom's book THICK, eggplant, and sad corn on Instagram. In this episode's "Roughneck Rewind," Mike revisits and reflects on "Pathfinding" an essay in his book From the Top. Also referenced: Coop and Visiting Tom.
NOTE FROM MIKE: We plan to release "Voice Mail" once per week to subscribers. The first few are free, and even after we go to a subscription model we'll release some freebie extras now and then. It's an informal way for me to visit with folks and share a reading even though I'm not on the road. We're new at this, so we welcome your comments.
For subscription options, click on the button below (it says "Subscribe Now" but you won't actually be subscribed until you confirm):
(NOTE: For the next week, anyone who signs up for a paid subscription will be mailed one of these stickers.)* For all of Mike's books, audiobooks, music and recorded humor, plus Sneezing Cow t-shirts, stickers, can koozies and other merchandise designed to keep ink in the printer and gas in the van, please visit the SneezingCow webstore.
*If you already paid for a subscription and would like a sticker, drop us an email at orders@sneezingcow.com.
To let someone else know about Mike's Voice Mail, please hit the "share" button.